US$ 480 Per Person Onwards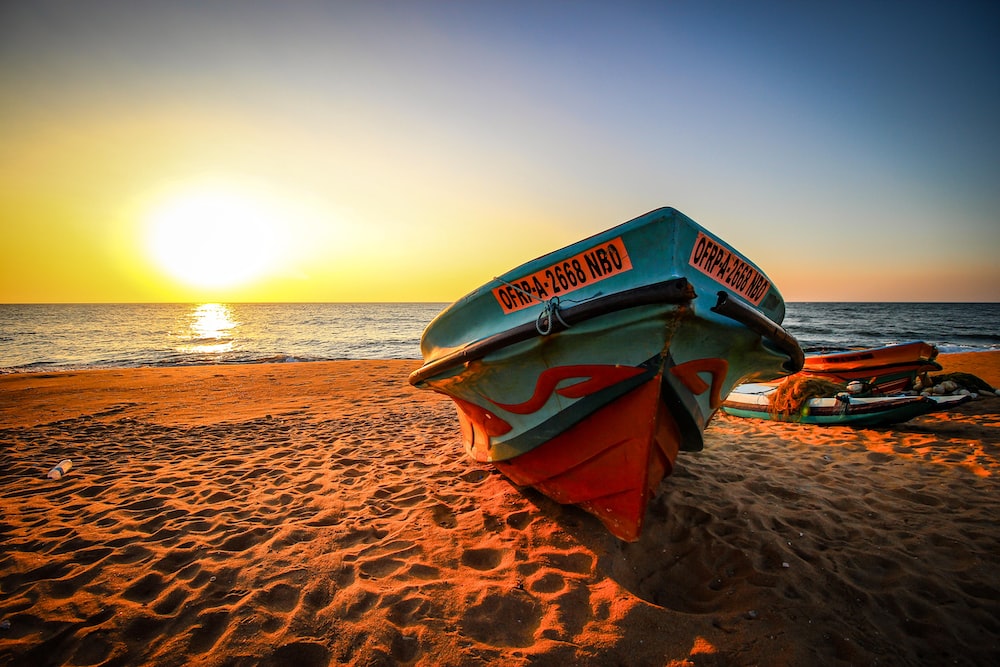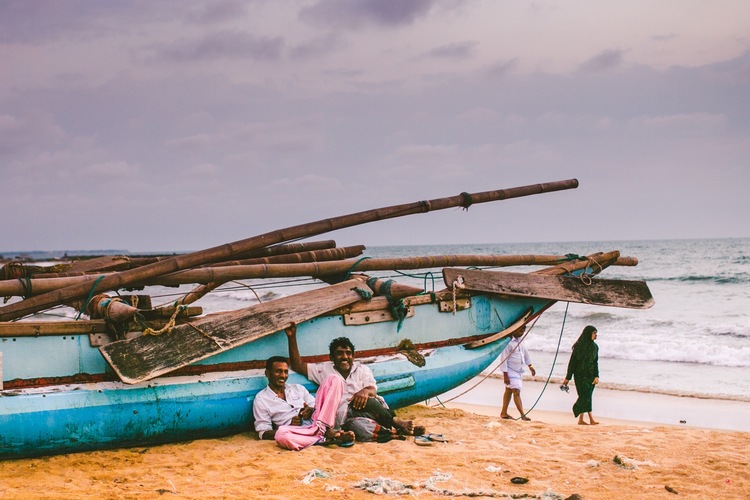 10Km
Arrival to Colombo airport of Sri Lanka. Welcome and assistance by your chauffeur guide with garlands. Departure to Negombo, Negombo today is one of the famous cities for tourism in Sri Lanka because of its sandy beaches and well known centuries old fishing industry could be the biggest fishing village of the country. Only place where you could observe the hundreds of traditional catamarans bringing the fresh catch of the day. Negombo fish market is a great attraction with varied colours and the cry of fishmongers at the auction.
The city and the road side vendors of weekly market is must where you could experience the everyday life. Negombo is dominated by the Catholics and known as Little Rome was under Portuguese during the beginning of the 16 th Century and later colonised by the Dutch in 1646, later fallen into the hands of British, throughout it was in important port of fishing and cinnamon trade. Negombo's Dutch fort and Christian churches, catholic churches all over, other remaining buildings of the era reveal a fascinating history of the colonial influence and architecture. Overnight stay at the hotel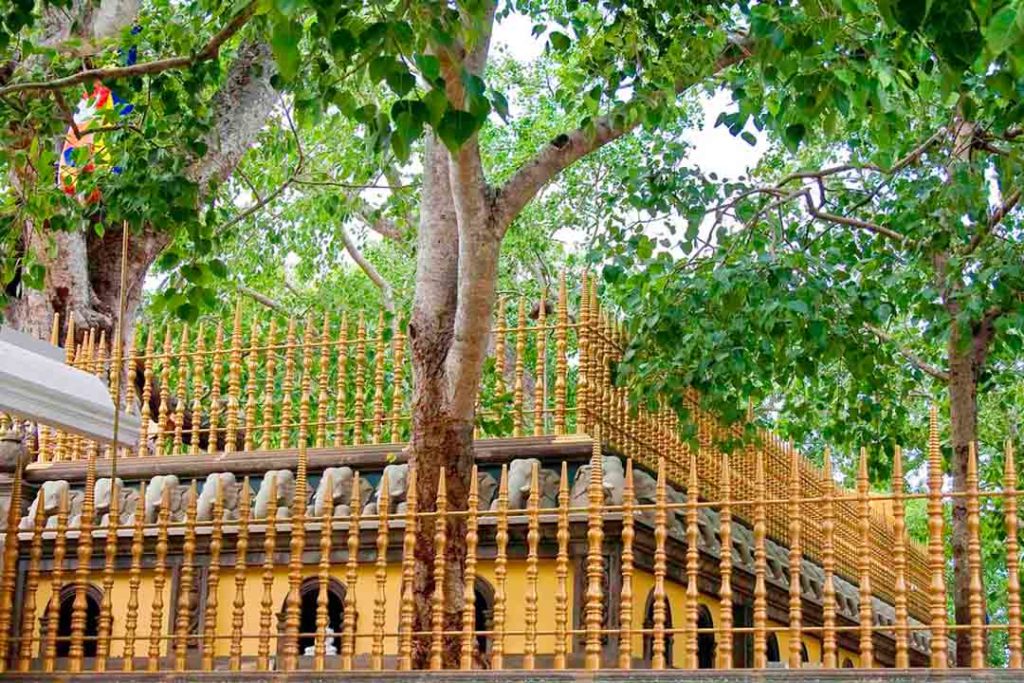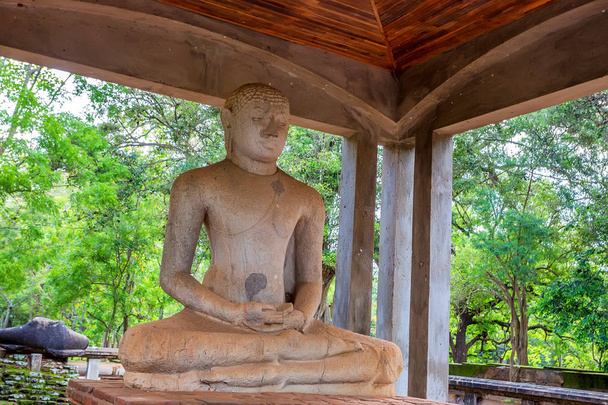 170KM
Breakfast at the hotel. Departure to Anuradhapura, Sri Lanka's first kingdom in ancient history built in 2th Cent: BC. A big historical city worth visiting at least half a day where one can observe the foot prints of a great civilisation highlighted by the 4 th Century BC manmade lakes and other irrigational work big stupas or Dagobas an half bubble like constructions with a spiral and a pinnacle on top have been the tallest buildings of the same era in the world.
Oldest historical tree dated over 2500 years, and further enriched with its well-preserved ruins of an ancient civilization influenced by the Buddhist art and culture Today it is a is a UNESCO world heritage site. Arrival and check into the hotel. Continue towards Sigiriya. Overnight stay at the hotel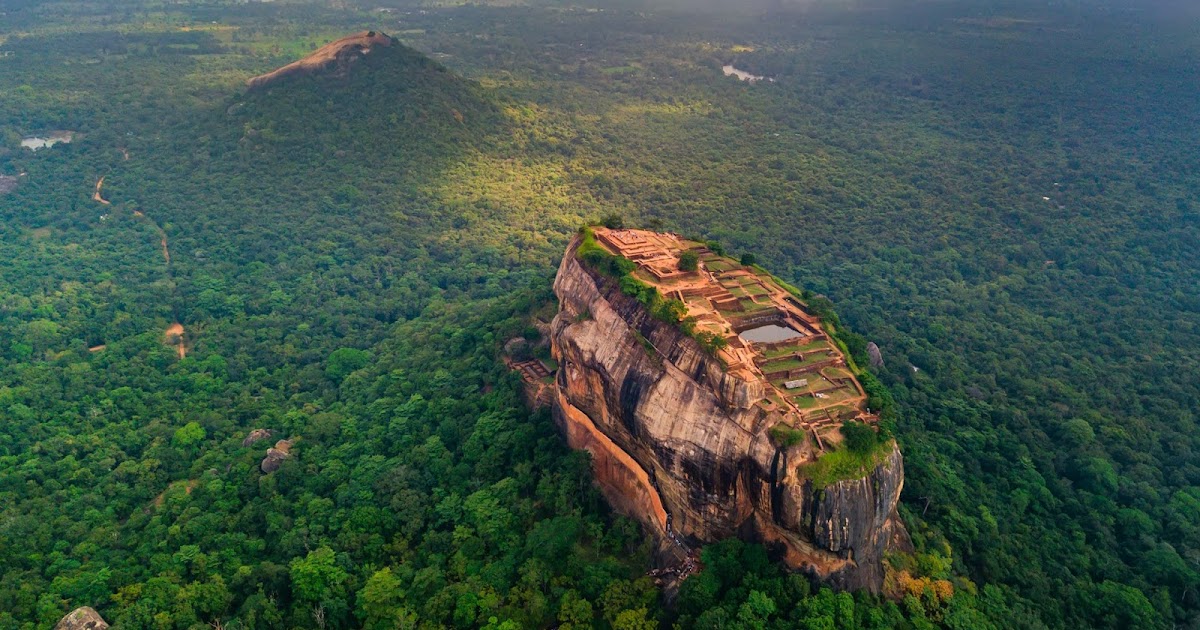 75KM
Breakfast at the hotel and departure to Sigiriya, countryside of beautiful landscape and paddy fields. Continuation towards Sigiriya. Visit Mihintale on the way. En route Visit Mihintale, well known as the cradle of Buddhism in Sri Lanka. The Buddhism was introduced to the country in 3 rd Cen: BC by the Buddhist monk Mahinda followed by an extraordinary meeting with the King Devanampiya Tissa on a full moon day in the month of June commemorated every year with participation of thousands of Buddhist pilgrims. Climb the 1880 steps to see the ruins of The 3 rd Cent BC. Arrival of this great philosophy to the country was a big turning point where the art, architecture, and culture took different dimension of development. Arrival and check in to the hotel. Enjoy the beautiful landscape and nature. Overnight stay at the hotel
15KM
Breakfast at the hotel. Visit Sigiriya rock fortress of Sri Lanka date back to 5 th Century. Classified as a World Heritage UNESCO site, this rock fortress was built by King Kashyapa as his castle. Its frescoes of the century, water gardens, mirror wall and architectural wonders have made Sigiriya to contest as the 8 th wonder of the world.
Proceed to Hiriwadunna village safari. The Hiriwadunna Village safari gives you a chance to experience traditional Sri Lanka with all its authenticity. Spend time with the villagers and understand village life. Engage in many village activities that form everyday life; such as bullock cart ride, an outrigger or double hull canoes ride on a lake plenty with lotus and other kind of aquatic plants and flowers, a lot of birds' life and a walk through the fields. Learn to cook traditional Sri Lankan food. You will finish off with an exceptionally delicious snack (made out of scrapped coconut and flour) with a ginger tea, served in classic Sri Lankan style Return to Sigiriya. Overnight stay at the hotel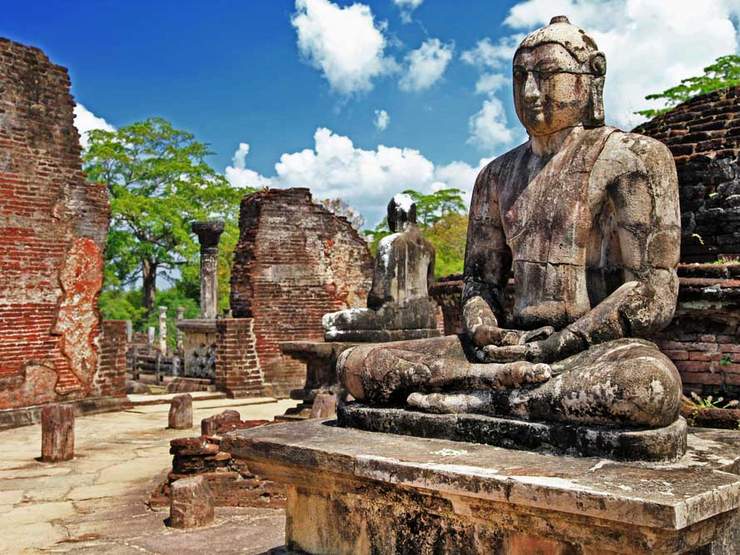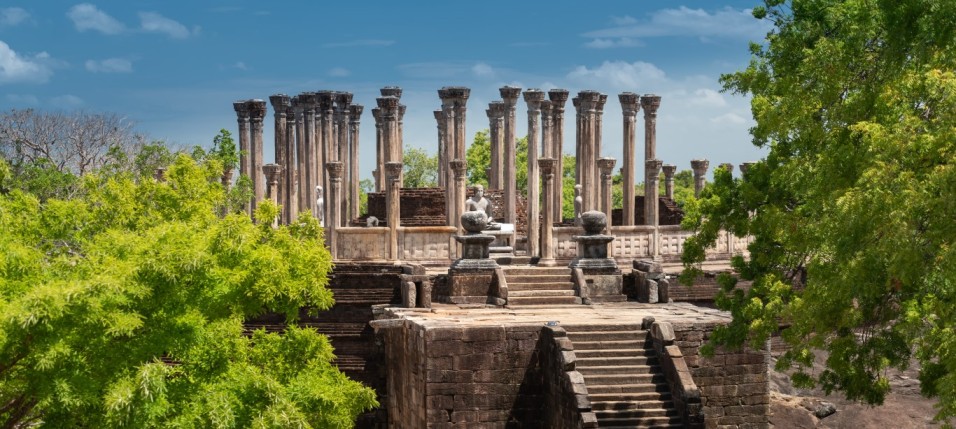 60KM
After breakfast, road to Polonnaruwa, the medieval capital of Sri Lanka of the 12 th Cent, a world heritage site classified by UNESCO. Duration of the visit will be about 2h30mnts to cover the main historical attractions, such as famous rock carved Buddha statues (Gal Vihare), the kings statue, ruins of historical city, fabulous tank called ocean of king Parakramabahu (Parakrama Samudra). Possible to visit the site in bicycles.
Visit a wood carving workshop where you could observe how the workmanship of traditional artist of the region. End of afternoon, jeep safari in a national park; Minneriya, Kaudulla or Eco Park. Large numbers of Sri Lankan elephants are attracted to grass fields on the edges of the tank for food, water to drink and bathe during the dry season. These tanks contribute to sustain a large herds which become the playing grounds for them very early in the morning and late afternoons to gather and indulge themselves. This is where you will witness the largest elephant gathering in Asia numbering around 150-350. Return to Sigiriya. Overnight stay at the hotel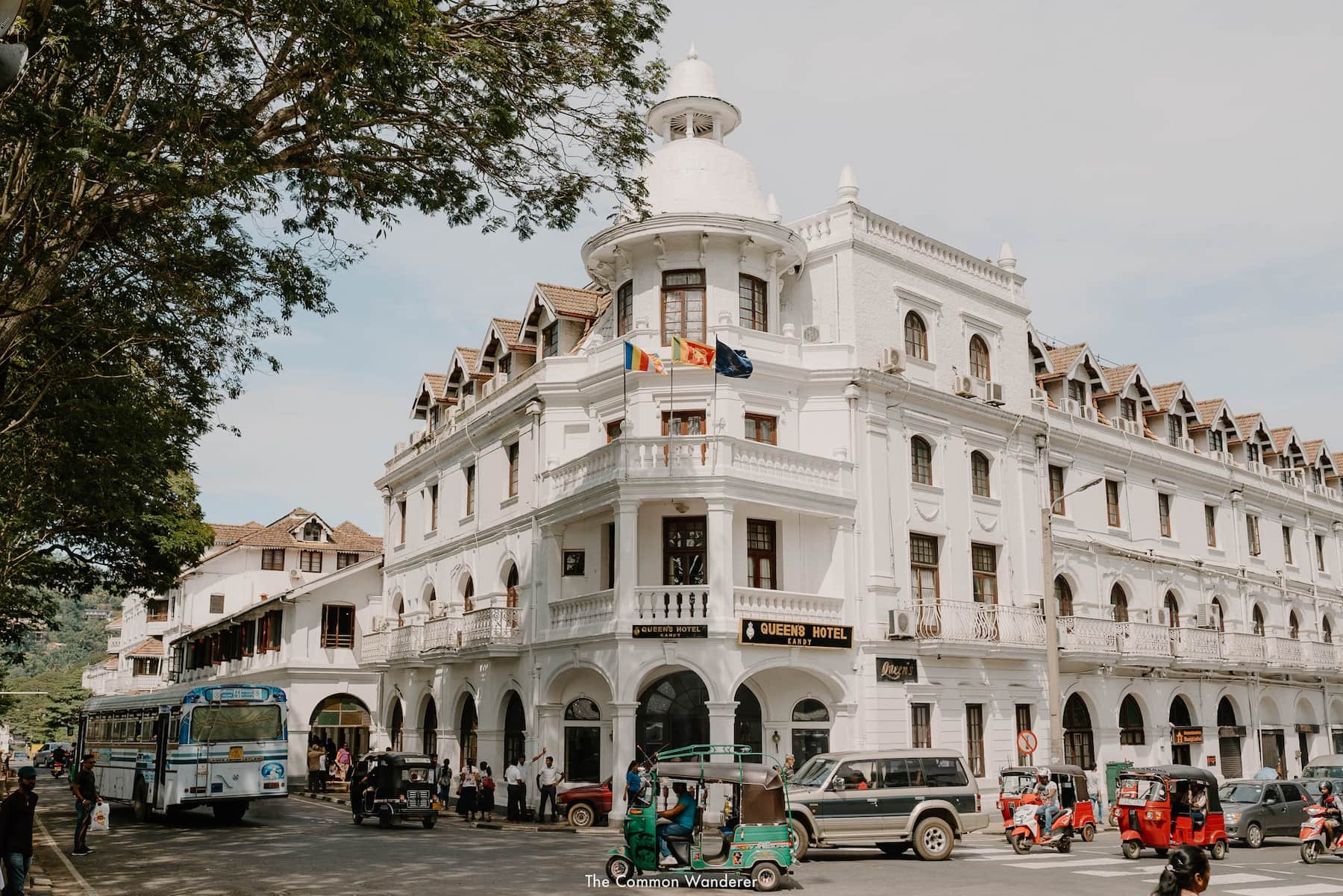 Breakfast at the hotel. Departure to Kandy En route, visit the Dambulla golden temple of Sri Lanka belong to 1 st Century BC. This cave monastery, with its five sanctuaries, is the largest, best-preserved cave-temple complex in Sri Lanka. The Buddhist mural paintings and 157 statues are of particular importance and is classified as World Heritage Site by UNESCO.
On the way, visit the Spice garden to see, gather knowledge and experience the varieties of spices being grown in Sri Lanka and its importance in culinary and in Ayurveda medicine, Spices of Sri Lanka were known to the world over 2500yrs for its rich aromas, flavours, quality, and medicinal value, among the known spices cinnamon, pepper, clove, nutmeg, cardamom, turmeric are some of the best in the world, recent excavations in Israel suggest that there had been cinnamon trade 3000yrs ago with Sri Lanka and India.
Visit a batik factory a bygone way of colouring the clothing materials and making batik art for multiple decorative purpose in Matale and proceed to Kandy, the last kingdom of Sri Lanka. Afternoon sightseeing around Kandy city, visiting an arts and crafts centre, Kandy Lake, colourful local markets. Evening visit the Temple of the Tooth of Lord Buddha (Dalada Maligawa) the most venerated Buddhist temple in Sri Lanka. Enjoy a Cultural Dance performance of Sri Lanka featuring kandyan and other kind of traditional dances enriched with beautifully-made costumes. Overnight stay at the hotel.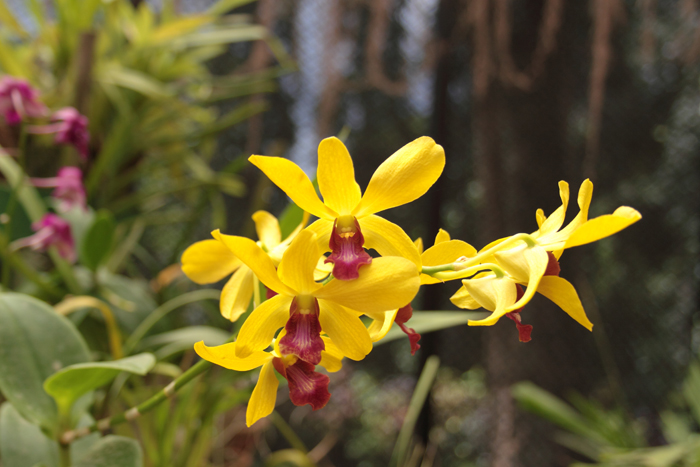 50KM
After breakfast, drive to Pinnawala to visit famous elephant orphanage in Sri Lanka, which shelter the largest herd of orphan elephants in the world. The orphanage opens at 8.30 in the morning and closes at 6pm daily. Bottle feeding is at 9.15am, 1.15pm 5pm and bathing times at the river is at 10am and 2pm. Best time to visit the orphanage is, the time of feeding bathing.
Return to Kandy and visit Peradeniya, largest botanical garden in Sri Lanka, which date back as far as 14 th Century used by the kandyan kings. The transformation as a proper botanical garden was initiated by Alexander Moon in 1821 and formally established in 1843, expanded under George Gardner as superintendent in 1844. Highlights include a fine collection of orchids, a stately avenue of royal palms, the extraordinary cannonball fruit tree and 40m-high Burma bamboo. Another big hit is the giant Javan fig tree on the great lawn, with its colossal central trunk and umbrella-like canopy of branches. Overnight stay at the hotel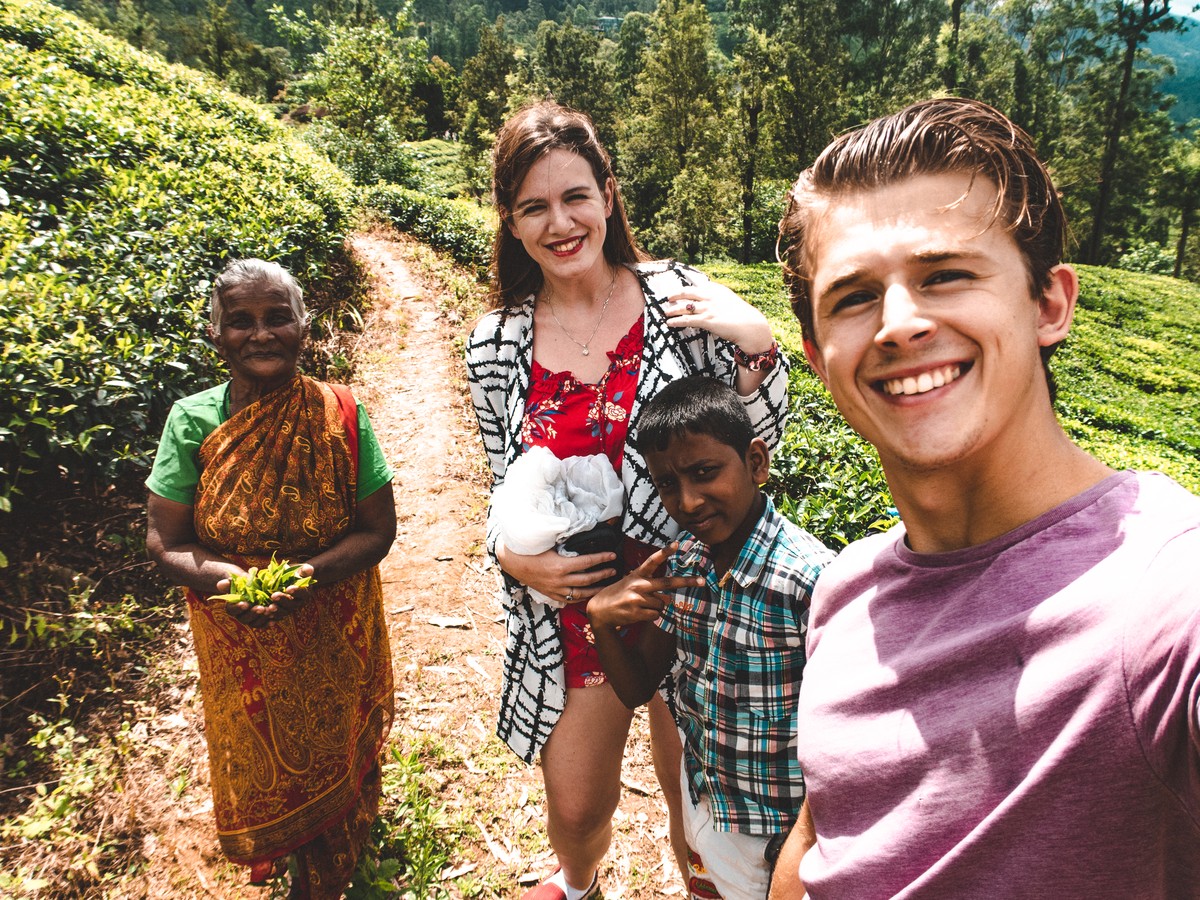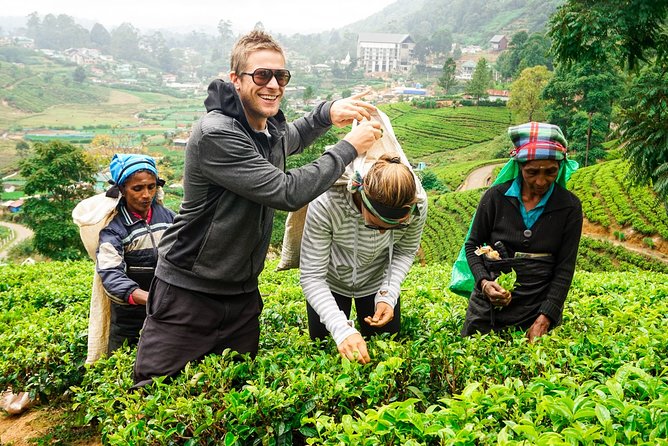 80KM
After breakfast, sightseeing around Kandy city, visiting an arts and crafts centre, Kandy Lake, colourful local markets. Departure to Nuwaraeliya En- route visiting a tea plantation and a tea factory for a freshly brewed cup of tea and learn more about this magical plant which served for the countrys economy for centuries. Arrive in Nuwara-eliya. Panoramic tour of Gregory Lake, Golf course the oldest in Sri Lanka established in 19 th Century. Race course situated in 1,868 meters of altitude is considered to be one of highest in the world. Arrival and check into the hotel. Overnight stay at the hotel
65KM
Breakfast at the hotel. Train ride from Nanu oya to Ella in economy class where you can enjoy the scenic beauty of hill country while running through famous tea gardens, waterfalls, terrace like landscapes with various cultivation, and mix with local population. Sight-seeing in and around the city. Arrival and check in to the hotel. Overnight stay at the hotel.
After breakfast, visit the region and enjoy cool climate. Visit some of the major attractions of the area such as 9 Arches bridge which is a viaduct bridge and one of the best colonial era railway constructions in Sri Lanka built in 1921, a visit to Bogoda wooden bridge and its temple, mountain bikes ride along the tea plantation, Rawana ella water fall and other waterfalls, Little Adam's Peak, trekking and hiking; a lot of adventure activities. Overnight stay at the hotel.
95KM
After breakfast, proceed to Tissamaharama. Jeep safari in south coast national park in Sri Lanka, Yala in the afternoon. Yala National Park is home to a huge variety of wildlife such as leopards, bears, elephants, wild boars, deers, peacocks, jungle fowls (the national animal of Sri Lanka), crocodiles, water buffaloes, lizards and approx. 200 different kind of bird species as well as many more. Yala where leopards prowl majestically, while elephants roam in their numbers with cautious deer scampering by their side Return to the hotel and overnight stay at the hotel
Breakfast at the hotel. Departure to your beach destination. Sri Lanka is renowned for its golden beaches. Choose your beach between West coast and East coast according to the season. Enjoy sun kissed beaches get tanned yourself and leisurely strolling on the Golden Beaches enthralled in the magical atmosphere. En route visit Galle. Discover famous Dutch heritage of Galle Fort which is a fortification first built by the Portuguese in 1588, on the South-western coast of Sri Lanka. The fort had been further improved by the Dutch during the 17 th Century; therefore it has a mixed architectural value of both Portuguese and Dutch, today widely known as Galle Dutch fortress. It is one of the most important archaeological, architectural and historic evidence to illustrate the European influence in Sri Lanka. Today it is a World Heritage Site of UNESCO. Continue towards Balapitiya and make a boat ride in Madu River.
It is an unforgettable discovery, it's a heaven for mangroves and very important wet land with a huge biodiversity many species of birds, plants, vertebrate animals can be found in abundance, its well worth doing a boat ride to discover all these and meet the inhabitants who are engaged in cinnamon producing the world best cinnamon sticks and cinnamon oil. Continue to a visit to a sea turtle hatchery in Kosgoda. There are five varieties of sea turtles can be found in Sri Lankan shores coming along to lay eggs. But the males never come to the shore. These eggs are carefully collected and kept in hatcheries when the babies are born they kept for few days and released to the ocean. Since this is a highly endangered species, the sea turtles in Sri Lanka are highly protected by the law. Arrival and check into the hotel. Overnight stay at the hotel.
Breakfast at the hotel. Optional, possibility of doing whale watching tour early in the morning and see blue whales and dolphins in Mirissa. Return to your hotel. Overnight stay at the hotel.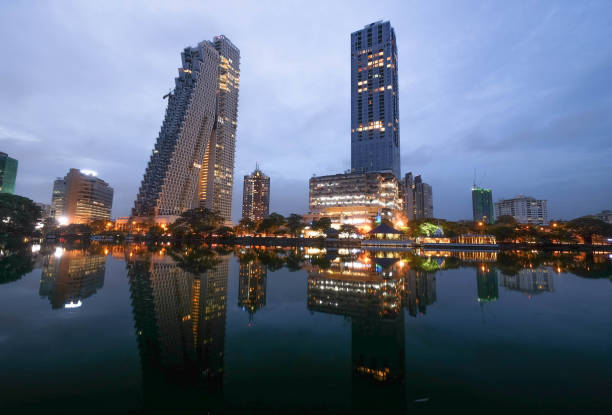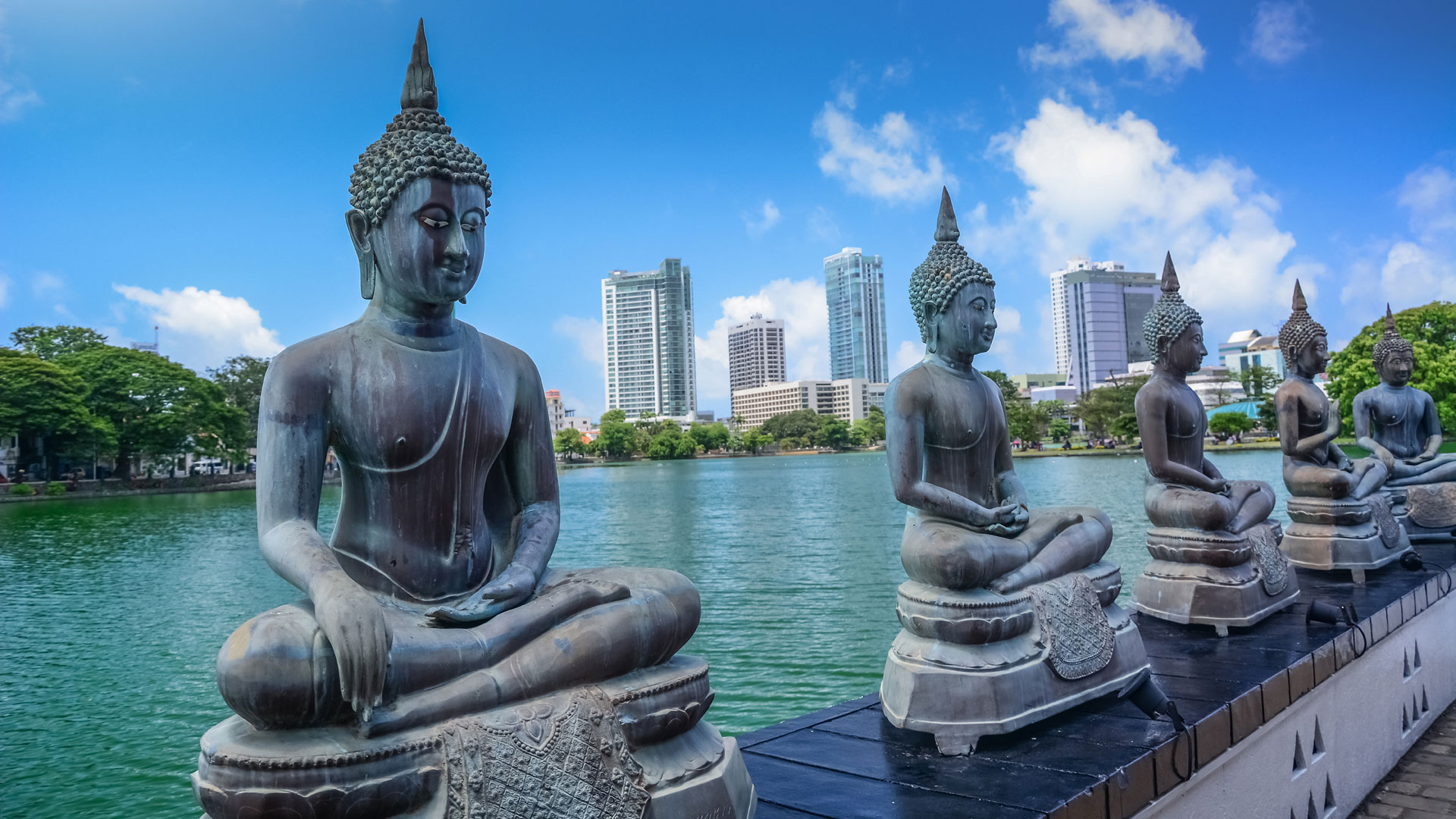 80KM
2After breakfast proceed to the Colombo International airport. Colombo, today is the commercial capital of Sri Lanka, with a very large mixed,
population of nearly 6 million.The city proudly hold some of the finest colonial era buildings of Portuguese Dutch and British architecture harmonizing with modern day's development. Some of the best examples are, Old parliament building, Galle Face Hotel, Old post office, Old Queens House (current Presidential House), clock tower, town hall, old race course buildings, Fort area, Colombo museum, Wolvendaal Dutch church, Dutch museum, old Dutch hospital area, and many more . Continue towards the airport. Departure flight